2020 CSA Sign-up is Here!
Support youth-powered local agriculture and eat the best produce in town with a weekly Urban Roots CSA box.
Patrons of our CSA love getting the freshest, most beautiful vegetables, fruits, and herbs available, all grown by paid youth interns right here on St. Paul's East Side. Enjoy the bounty of the seasonal harvest with kitchen staples and brand new varieties of produce each week.
"We were excited by the organization's mission,
and we were very pleased by the quality of the produce."

– 2018 CSA Member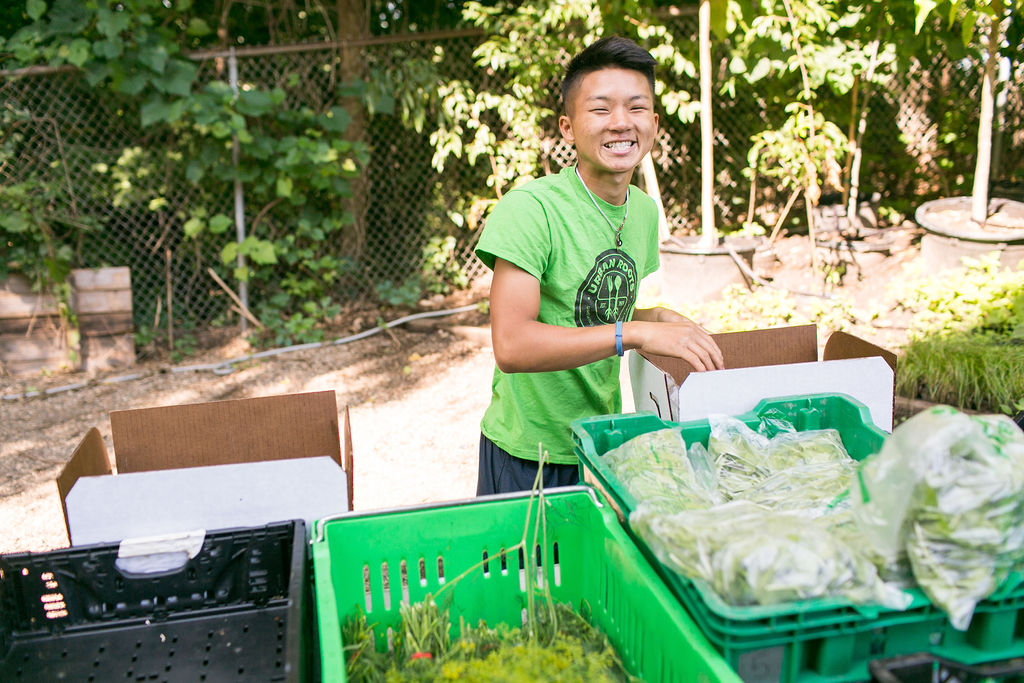 What Your Support Means To Us
Urban Roots is a 50-year-old non-profit with the mission of cultivating and empowering youth through nature, healthy food, and community. With your support, we run a full-time summer youth internship, providing paid work experience and leadership development for 60 young people who live on the East Side of St. Paul. The Market Garden interns participate in every aspect of running the CSA business, from seed to sale. This means selecting which crops to grow, planting them, nurturing them, harvesting, and ensuring that extra care is taken with each CSA box.
Our Agricultural Practices
Urban Roots practices sustainable agriculture and organic growing methods. We use crop rotation, cover cropping, and compost to maintain soil health, and we practice integrated pest management to control for pests. The food you'll enjoy in your CSA literally could not be any more local — all six of our growing sites are right here on the East Side, and three sites are within three blocks of your pick-up location at Mississippi Market.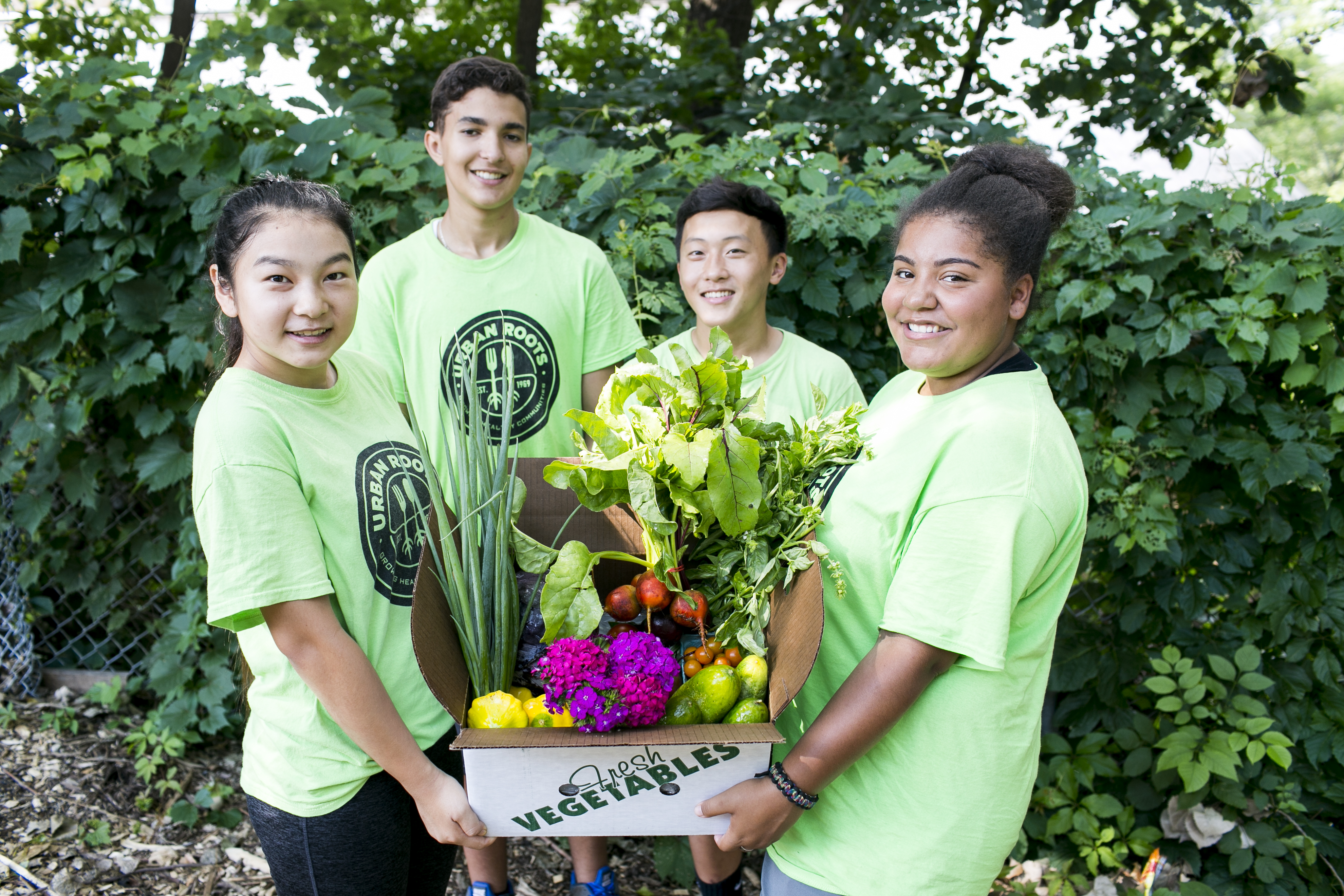 About Our Share

Our CSA share is designed for a couple or small family. Each box features 6-12 vegetables, herbs, and fruits, including rare and heirloom varieties that are hard to find at the supermarket or co-op. The quantity of produce will increase throughout the season — expect lighter boxes in June and heavier boxes in August and September.
CSA boxes are available for pick-up between 3pm on Thursday and 12pm on Friday at Mississippi Market at 704 E 7th Street in East St Paul.
"I'm happy that the Urban Roots CSA boxes are manageable for two people, whereas a lot of other CSA share providers make boxes that are quite large. Overall, we love the Urban Roots CSA and have been recommending it to friends on the East Side of town!"  – 2018 CSA Member
---

Taste the sunshine with our summer share for 12 weeks, June – September. Enjoy the incredible freshness of the early season with gorgeous heads of lettuce, garlic scapes galore, and fancy French Breakfast radishes. As we roll into August and September, expect to see tons of cucumbers, tomatoes, eggplant, hearty greens, fresh onions, basil and more! 
Example Box: carrots, beets, garlic, summer squash, broccoli, green beans, red cabbage, cilantro, dill, and salad mix.
*Each weekly share price includes $20 to support business operations and $5 in donation to support our general programming. In total, $60 is a tax-deductible donation.
---

Why stop when the going gets good? The extended share runs 18 weeks, June – October. In addition to the summer bounty, you'll get your fill of potatoes, winter squash, fennel, onions, cabbage, hearty greens and more — all the good stuff that grows once the weather cools down. 
Example box: apples, beets, green beans, cilantro, cucumbers, tuscan kale, sweet peppers, onions, summer squash and tomatoes. 
*Each weekly share price includes $20 to support business operations and $5 in donation to support our general programming. In total, $80 is a tax-deductible donation.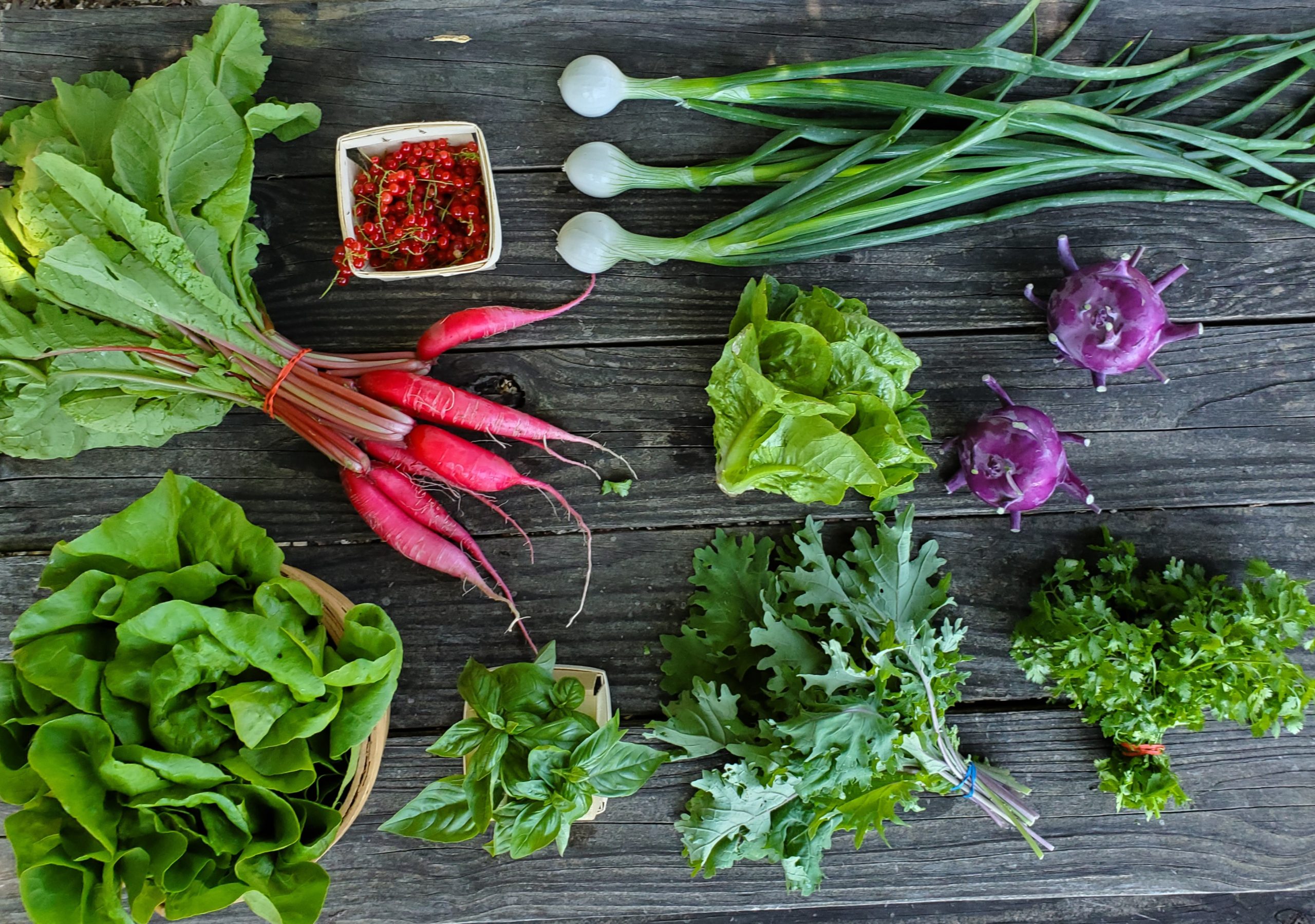 Payment options
Purchase shares in our online shop! Or, to pay by check, make check out to Urban Roots. When you mail the check, please be sure to include your name, email address, and mailing address.